An ecosystem in service of
changemakers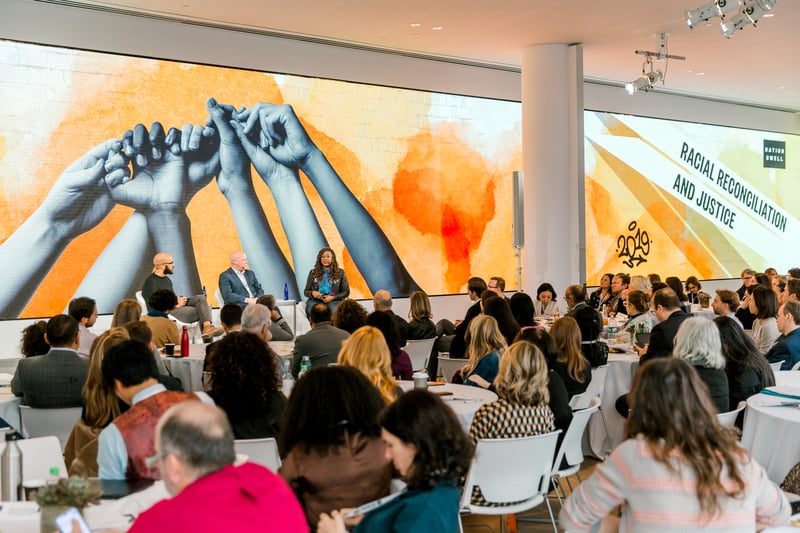 At NationSwell, we are passionate about supporting the leaders, organizations, and initiatives that make our society and planet stronger.
NationSwell is an award-winning social impact company that assists thought leaders, community leaders, and purpose-driven business executives as they drive social impact at scale through our robust membership community and creative impact Studio.
Council
A convening of the nation's leading senior thought leaders, change-makers, and social impact advocates working to drive and scale change from the ground up.
Membership
A community of purpose for senior executives of leading corporations, philanthropies, and financial institutions working to advance ESG, CSR, and sustainability goals.

"At every meeting I find insights, am able to pressure test ideas, discover blindspots, and hear what peers are doing elsewhere. It is an invaluable resource."

VIRGINIA TENPENNEY
Chief Global Social Impact Officer, Starbucks
NationSwell Institutional Member